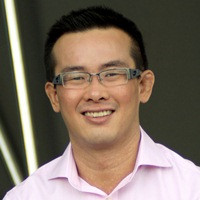 A/Prof Warren Chan
BSc(Med) (Hons I) MBBS (Hons I) FRANZCOG MRMed CREI
Specialties
Gynaecology

Gynaecological Oncology

Infertility

Gynaecology Robotic Surgery

Advanced Endoscopic Surgery
Practices
Profile
A/Prof Warren Chan is a leading Fertility Specialist who holds a Certificate in Reproductive Endocrinology & Infertility (CREI), the highest recognised qualification for Fertility Specialists in Australia. He is also a Specialist Gynaecologist with the highest level of accreditation in Advanced Laparoscopic Gynaecological Surgery (RANZCOG Level 6) with a special interest in Endometriosis.

A/Prof Chan provides expertise in all aspects of fertility treatments. He is a Consultant Fertility Specialist & Gynaecologist at Westmead Hospital and is a director of AEVAFEM, a specialist unit in Women & Children's Health.

A/Prof Chan provides expertise in:
- Fertility & IVF (CREI)
- Gynaecology
- Advanced Laparoscopic Gynaecological Surgery
- Reproductive Endocrinology

A/Prof Chan obtained first class honours for his medical degree from the University of NSW, completed his specialist training in Obstetrics & Gynaecology at Westmead Hospital prior to undertaking several years of fellowships in Advanced Gynaecological Surgery. He then obtained further sub-specialist qualifications in Reproductive Endocrinology and Infertility, providing him with a complete approach to fertility care. A/Prof Chan performs his Advanced Gynaecological Surgery at Sydney Adventist Hospital and IVF procedures at Monash IVF and Westmead Fertility Centre.
Research
A/Prof Warren Chan is at the forefront of IVF research and development, the findings of which are presented at Australian and international meetings. This provides Warren with the most up to date knowledge of fertility treatments available - knowledge he can tailor to your situation to give you and your partner the best chance of achieving a healthy baby.

He is an Associate Professor at the School of Medicine, Western Sydney University where he remains heavily involved in research and the education of other doctors and medical students.
Hospitals