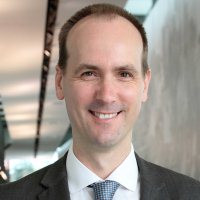 Dr Maros Elsik
Bsc(Med), MBBS, PHD, FRACP
Specialties
Cardiology

Electrophysiology

CIED (Cardiac Implantable Electronic Devices)
Practices
Profile
Dr Elsik commenced his training at Concord Hospital. Following completion of his cardiology training he undertook a PhD at Monash University and The Alfred in Melbourne under the supervision of Professor Henry Krum. His PhD studies focused on the management of patients with chronic heart failure (weak heart), with particular emphasis on new pharmacological management as well as the role of biventricular pacemakers. Dr Elsik was the principal and lead investigator in a multicentre study evaluating the role of biventricular pacemakers in heart failure. The results of his PhD studies were presented at national and international cardiac meetings as well as international clinical journals. Dr Elsik was the winner of the Ralph Reader prize for research in cardiology in 2009.

Following completion of his PhD studies, Dr Elsik continued his clinical training at the prestigious Papworth Hospital in Cambridge, UK. There he completed a fellowship in electrophysiology and cardiac device implantation. His arrhythmia, electrophysiology and ablation experience involves the evaluation of patients with cardiac arrhythmias, performing electrophysiological studies as well as performing ablation of atrial fibrillation. Dr Elsik performs a number of procedures using 3D mapping systems including Carto and NAVX.

Dr Elsik has implanted a large number of pacemakers, defibrillators as well as biventricular pacemakers. He has researched methods of predicting and optimising the most appropriate location in the heart where pacemaker leads should be inserted to obtain the best outcome for the patient. He is also experienced and has Australian accreditation for percutaneous (non surgical) removal of infected and malfunctioning, chronically implanted pacemaker and defibrillator leads. He initiated a lead extraction service at Sydney Adventist Hospital.

Dr Elsik is a senior lecturer at Sydney University and also has an appointment as a staff specialist in the electrophysiology/cardiology at Concord Hospital and is actively involved in the mentoring of cardiology trainees as well as medical students.
Research
Dr Elsik's main research interests are in the area of device implantation (pacemakers, defibrillators and biventricular pacemakers) as well as the management of patients with heart failure. He has published research at national and international clinical meetings including CSANZ, ESC, ACC, AHA, Cadiostim and Europace. His research has been published in numerous prestigious journals including The Lancet, Circulation, JACC, Europace and others. He is also the author of textbook chapters including - "The Coronary Care Manual" and "Core Topics in Cardiac Anaesthesia."
Hospitals