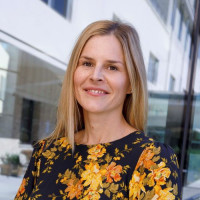 Dr Lisa Clarke
MBBS FRACP FRCPA MEpi
Practices
Profile
Dr Lisa Clarke is a specialist Haematologist who cares for patients with non-malignant and malignant conditions. She graduated from the University of Queensland in 2007 and holds dual fellowships with the Royal Australasian College of Physicians and the Royal College of Pathologists Australasia.

Lisa is passionate about non malignant Haematology with special interests in Obstetric Haematology, Patient Blood Management and Thrombosis and Haemostasis. She also works as a Transfusion Medicine Specialist with the Australian Red Cross Life Blood providing Transfusion oversight for NSW/ACT and working within the Transfusion Policy and Education department to deliver transfusion education to the wider medical community.

Lisa is a member of the The Haematology in Obstetric's and Women's Health Collaborative Steering committee, The University of Sydney Obstetric Transfusion Steering Committee, ANZSBT and THANZ.
Research
Dr Lisa Clarke completed a Masters of Clinical Epidemiology in 2019 and has been published in the areas of Iron deficiency, Inherited bleeding disorders and Obstetric patient blood management.
Hospitals