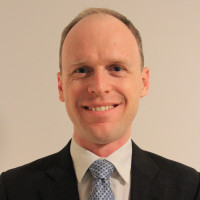 Dr Lachlan McDowall
BSc (Hons 1) MBBS PhD
Specialties
Cardiology

Electrophysiology

CIED (Cardiac Implantable Electronic Devices)
Practices
Profile
Dr McDowall is a Cardiologist and Cardiac Electrophysiologist practicing in Hornsby and Gosford. He specialises in arrhythmia management and performs electrophysiology (EP) studies and ablations and implantation and management of pacemakers and defibrillators. He manages a broad range of General Cardiology conditions, but with a special interest and subspecialty training in arrhythmias including atrial fibrillation (AF) / atrial flutter, supraventricular tachycardia (SVT), ventricular and atrial ectopic beats and ventricular tachycardia (VT) causing symptoms such as palpitations and syncope.

Dr McDowall obtained three degrees and performed postdoctoral research at the University of Sydney, awarded a BSc (1st class honours, 2003), PhD (Physiology, Faculty of Medicine, Australian Postgraduate Award Scholarship, 2007) and Bachelor of Medicine/Bachelor of Surgery (2011). His postgraduate clinical years were at Royal North Shore Hospital (2012-2018) as an Intern, Resident, Physician Training and Cardiology Advanced Training, awarded a fellowship of the Royal Australian College of Physicians (Cardiologist) in 2018. Subspecialty Clinical Electrophysiology and Pacing Fellowships were performed at Princess Alexandra Hospital (Brisbane, 2019) and Toronto General Hospital (Canada, 2020-21).
Research
Dr McDowall has a passion for research, and prior to clinical medical training was awarded a Bachelor of Science with 1st class honours and PhD in Physiology. Concurrent with his medical training he continued post-doctoral research in Physiology and taught in the postgraduate medical program and lectured at the University of Sydney, concurrent with his PhD, medical degree and into clinical years. He has published research in the field of physiology with a focus on neural control of cardiovascular function and autonomic physiology. As Dr McDowall's clinical training and practice evolved, so has his interest in the broader mechanisms and clinical application to the management of arrhythmias. He endeavours to provide an evidence based approach to patient care in the field of cardiac electrophysiology.
Hospitals