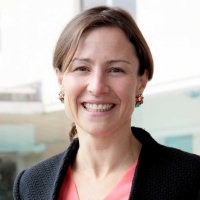 Dr Katrina Adorini
MBBS, B.Med.Sci, FRACP, FCSANZ
Specialties
Cardiology

Pulmonary Hypertension

Echocardiology

Angiography
Practices
Profile
Dr Adorini has a special interest in pulmonary hypertension after completing 18 months of training in the Cardiac Transplant Unit at St Vincent's Hospital, Sydney. After graduating from Medicine at the University of Sydney she has worked at Concord Hospital and St Vincent's Hospital with a focus on heart failure, transplant medicine and pulmonary arterial hypertension. She now practices at Sydney Adventist Hospital and has joined Specialist Cardiology at the San Clinic.

She is co-founder of Sydney Pulmonary Hypertension Specialists, a public PH clinic run out of Sydney Adventist Hospital and Macquarie University Hospital with close connections to PH clinics at Royal Prince Alfred Hospital and St Vincent's Hospital.
Research
Dr Adorini's research interests have included primary prevention of cardiovascular disease, patent foramen ovale closure and diagnosis and management of pulmonary arterial hypertension.
Hospitals