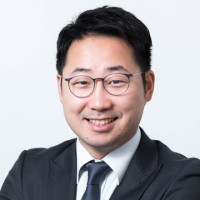 Dr Jun Kim
B.Sc(Med), MBBS, FRACS (Neurosurgery)
Specialties
Neurosurgery

Spine Surgery
Practices
Other Languages
Profile
Dr Jun Kim is an Australasian trained Neurosurgeon who received his medical degree from the University of New South Wales in 2008. After completing his internship and residency at Westmead Hospital he undertook advanced neurosurgical training at multiple units around Australia and New Zealand including the Royal Brisbane and Women's Hospital, Princess Alexandra Hospital, Queensland Children's Hospital, John Hunter Hospital, Royal Prince Alfred Hospital and Wellington Hospital in New Zealand. During his time as an advanced trainee he served on the board of Neurosurgery as the elected trainee representative. He received the fellowship of the Royal Australasian College of Surgeons in 2019 and completed a 6-month fellowship at Westmead Hospital in general Neurosurgery.

Following this he undertook an advanced clinical fellowship in cerebrovascular and skull base surgery at UT Southwestern Medical Center in Dallas, Texas, one of the largest academic institutions in North America. During this time he was mentored by Professors Babu Welch, Sam Barnett and Hunt Batjer who is one of the world leaders in cerebrovascular surgery. He then undertook a 6 month advanced clinical fellowship in paediatric neurosurgery at the Children's Medical Centre in Dallas, Texas gaining valuable experience in the management of paediatric brain tumors, spina bifida and laser interstitial thermal therapy.

Dr Kim has specific interest in cerebrovascular disorders including arteriovenous malformation (AVM), aneurysms and moyamoya disease; tumors including vestibular schwannoma, meningioma, glioma, pituitary tumours; endoscopic skull base surgery; and trigeminal neuralgia.
Research
Dr Kim is active in research and teaching and has published in the areas of head injury, neuro-oncology, epilepsy and cerebrovascular disorders. He serves as a reviewer for prestigious journals such as Neurosurgery and Operative Neurosurgery and is involved in the teaching of medical students and trainees. He is a member of the Australian Medical Association (AMA), Neurosurgical Society of Australasia (NSA), American Association of Neurological Surgeons (AANS) and the North American Skull Base Society (NASB).
Hospitals