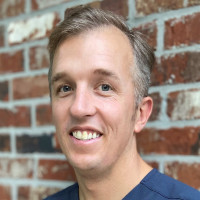 Dr James Alexander
MBBS FRANZCOG CU
Specialties
Gynaecology

Advanced Endoscopic Surgery

Advanced Operative Laparoscopy

Transvaginal Mesh Surgery for Stress Incontinence
Practices
Profile
Dr James Alexander is an experienced, Australian-trained Urogynaecolgist, Obstetrician and Gynaecologist, specialising in pelvic floor disorders. He provides care on Sydney's north shore and surrounding suburbs. Dr Alexander completed his basic obstetrics and gynaecology training at The Royal Hospital for Women and affiliated hospitals in 2017, and went on to complete a year as the Gynaecological Oncology fellow at The Royal Hospital for Women to gain advanced minimally invasive surgical skills. Following this, he commenced accredited urogynaecology training and in 2022 obtained his fellowship in Urogynaecology at Monash Health & The Mercy Hospital for Women in Melbourne.

Dr Alexanders' special interests include:
- Pelvic organ prolapse
- Female urinary incontinence
- Pelvic mesh-related concerns
- Urodynamics
- Recurrent urinary tract infections
- Colposcopy
- Abnormal Uterine Bleeding

Dr Alexander has been published in numerous peer-reviewed journals and spent a year on a Medical Mission running a maternity unit in Zambia. He is a people person and a strong communicator, and prides himself on his ability to listen to his patients and provide personalised, high-quality care. James is committed to providing timely correspondence to his patients and their practitioners. Outside of work, James is a family man and very active in his community and church. He loves following sport including AFL, soccer, American football, cricket, athletics, CrossFit and basketball.
Research
Dr Alexander is an avid researcher and has been published in the most respected obstetrics and gynaecology journal in the world (American Journal of Obstetrics & Gynaecology). He was recently awarded "Best Research Abstract" at The Australasian Urogynaecology Association's Annual Scientific Meeting. His research includes trials on the use of vaginal laser for stress urinary incontinence and vaginal laxity, treatment for stress urinary incontinene, outcomes of prolapse surgery, the provision of patient information several other areas.
Hospitals