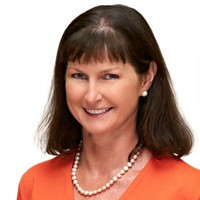 Dr Gillian Dunlop
FRACS, MB BS (Hons), B Sc(Med)
Specialties
ENT Surgery (Otolaryngology Head & Neck Surgery)
Interests
Otorhinolaryngology
Paediatric Surgery
Practices
Profile
After 25 years as a specialist ENT Surgeon Dr Gillian Dunlop now concentrates on rhinoplasty, otoplasty and paediatric ENT surgery. Her dual career as an international portrait artist gives her a unique ability to perform these procedures.

Dr Dunlop graduated MB BS (Hons.) from the University of Sydney in 1988 with B Sc(Med) in 1985. She undertook Resident training at Royal North Shore Hospital and Westmead Hospital. Her initial postgraduate training was in Emergency Medicine, then transferred to ENT/Head and Neck Surgery in 1992 (NSW training scheme). She was Senior ENT Registrar in 1996 at Royal Victorian Eye and Ear Hospital, and completed Rhinology and Facial Plastics Fellowship at London National Throat, Nose and Ear Hospital 1997.

Dr Dunlop began private ENT practice in 1997. Her main interests are in rhinology and facial plastics. She was elected Treasurer of the Australian Academy of Facial Plastic Surgery 1999-2005 and is now an Executive Secretary. She is a regular speaker at seminars for GP's and medical students. Her international presentations include the use of micro-debrider in rhinoplasty and the treatment of allergic rhinitis. In 2023 she was the Keynote Speaker for the American Academy of Facial Plastic and Reconstructive Surgery. She was awarded the Graham Coupland Medal by the Australasian College of Surgeons in 2018 and was the winner of the People's Choice Award for the Salon des Refuses in 2006.
Research
Dr Dunlop has received Garnett Passe funding for research into allergic rhinitis; specifically, to study the site of uptake of allergen within the nasal mucosa. This study is ongoing. Dr Dunlop began private ENT practice in 1997. Her main interests are in Paediatric ENT, rhinology and facial plastics.
Journal Articles
Please click here to download a list of journal articles Dr Gillian Dunlop has published. (PDF format)
Hospitals