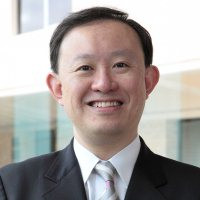 Dr Colin Tso
MBBS, FRACP, PhD, FCSANZ
Practices
Profile
Dr Colin Tso is a medical graduate of the University of Sydney, completing his cardiology training at Westmead Hospital and receiving his PhD from the University of Sydney on the study of mechanical and non-mechanical vascular injury. He was a post-doctoral research fellow at the Health Science and Technology Division, jointly operated by Harvard University, Harvard Medical School and the Massachusetts Institute of Technology (MIT), USA. Upon returning to Sydney, Dr Tso did pioneering research work at the Heart Research Institute.

Dr Tso is a level B accredited CTCA specialist. He consults at his Epping rooms and has admitting rights at Sydney Adventist Hospital in Wahroonga and Macquarie University Hospital in Macquarie Park. He speaks fluent Cantonese and understands Mandarin.
Research
Dr Colin Tso has extensive experience in basic vascular biology research with a particular interest in the contribution of endothelial progenitor cells and blood monocytes to endothelial turnover after non-mechanical vascular injury in the setting of atherogenesis. His current clinical research focuses on the quantitation and characterisation of subclinical coronary atherosclerosis using CT coronary angiography.
Hospitals