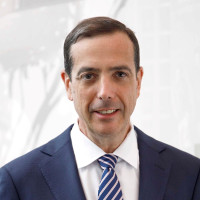 Dr Charles Nelson
MBBS MPhil FRACP FCSANZ
Practices
Profile
Dr Nelson is a General Cardiologist with a subspecialty interest in non-invasive Cardiac Imaging. He graduated from the University of New South Wales in 1989 and has trained at St Vincent's, St George and Prince of Wales hospitals in Sydney. He completed a Clinical Research Fellowship and Master of Philosophy in Cardiac Imaging Science at University of Queensland / Princess Alexandra Hospital / The Wesley Hospital in Brisbane. He also completed a 2 year Clinical Echocardiography Fellowship at Hearts 1st Laboratory at Greenslopes Private Hospital in Brisbane, and continued to work at the same site as a consultant cardiologist. He has also worked as a consultant cardiologist at Echo Services Laboratory in Perth and at Ryde Hospital in Sydney.

Dr Nelson is certified in Cardiac and Coronary CT, and he works and sees cardiological patients of all types by referral to his practice 'Heartmed' in Wahroonga, which he established in 2005. He is accredited at Sydney Adventist Hospital where he attends inpatients.

The cardiological services he personally provides include clinical consultations; ECG; stress testing; echocardiography including advanced techiques of exercise and pharmaceutical stress as well as transoesophageal; CT coronary angiography; cardiac CT; and pacemaker and defibrillator followup. He works with a team of colleagues who provide his patients the full range of subspecialty cardiological services and surgery as needed.
Research
Dr Nelson has research in the area of non-invasive cardiac imaging. He has several scientific publications including in the prestigious Journal of the American College of Cardiology. He has presented his research locally, at the Cardiac Society of Australia and New Zealand, and internationally at the American Heart Association and American College of Cardiology.
Journal Articles
Please click here to download a list of journal articles Dr Charles Nelson has published. (PDF format)
Hospitals