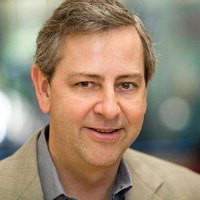 Dr Charles Cope
MB BS (Hons), B Sc(Med), FRACS
Specialties
Plastic & Reconstructive Surgery
Interests
Cosmetic surgery
Breast surgery
Skin cancer/Melanoma
Skin Surgery
Practices
Profile
Dr Charles Cope is a Plastic Surgeon who is a Fellow of the Royal Australasian College of Surgeons, and a member of the Australian Society of Plastic Surgeons, the Australian Society of Aesthetic Plastic Surgeons and the American Society of Plastic Surgeons. Dr Cope graduated with 1st Class Honours in Medicine at the University of Sydney in 1989. He obtained the RACS Fellowship in 1999. He then undertook further specialised training including Cosmetic and Breast Surgery Fellowships in Australia and USA.

Dr Cope provides a comprehensive range of surgical and non-surgical cosmetic surgery procedures, as well as reconstructive procedures such as post-mastectomy breast reconstruction and skin cancer surgery. Breast surgery includes:
- Breast augmentation;
- Breast reduction and lift;
-Post-mastectomy implant breast reconstruction
- Male breast reduction.

Facial surgery includes:
- Eyelid surgery;
- Facelift;
- Endoscopic browlift and midface lift;
- Ear surgery.

Body contouring surgery including surgery after massive weight loss:
- Liposuction;
- Abdominoplasty;
- Arm and Thigh lift;
- Body lift.

Dr Cope performs all types of breast reconstruction, including implant and TRAM flaps, many at the time of mastectomy.

Dr Charles Cope provides patients with a comprehensive range of the latest skin-care, lasers and aesthetic treatments through his MediSpa, the Infinity Skin Clinic. Services include the Profractional and HALO resurfacing lasers, SkinTyte skin-tightening, BBL photorejuvenation, acne treatments, medical skin care programs, wrinkle treatments and dermal fillers.
Hospitals