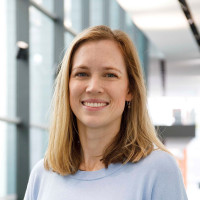 Dr Ashleigh Dind
MBBS (Hons 1), FRACP
Practices
Profile
Dr Dind is a Clinical Cardiologist and Cardiac Imaging Specialist based at Hornsby Cardiac Diagnostic Unit. She graduated from the University of New South Wales with first class honours and completed her Junior Medical Officer training on Sydney's Central Coast. Upon returning to Sydney she completed a majority of her training at Royal North Shore Hospital, then becoming a Fellow of the Royal Australasian College of Physicians (Cardiology).

She undertook subspecialty training as the Cardiology Imaging Fellow at Prince of Wales Hospital in Randwick and then at Specialist MRI in Newtown. Dr Dind is also heavily involved in medical education, founding the HEART Course for Cardiology Trainees across Australia in 2021. During her training she taught medical students from the University of Sydney, and is currently a clinical tutor for students from Australian National University (ANU).

In addition to her appointment at Sydney Adventist Hospital, she is also an Honorary Medical Officer and researcher at Royal North Shore Hospital and Royal Prince Alfred Hospital.

Areas of interest:

Imaging of coronary artery disease, valvular heart disease and heart failure.
Echocardiography (ultrasound of the heart).
CT coronary angiography.
Cardiac MRI.
All cardiac conditions (as a General Cardiologist).
Research
Dr Dind's research has focused on differentiating myocarditis (inflammation of the heart muscle) from infarction (a heart attack) using echocardiography and MRI. In 2022, she was awarded a grant from Heart Research Australia to use innovative software to detect subclinical abnormalities in the heart muscle that are too subtle to be seen with the naked eye. Her research aims to expedite the diagnosis for patients with myocarditis without invasive testing.

Click here to read more about 'improving differentiation between myocarditis and myocardial infarction'.
Hospitals