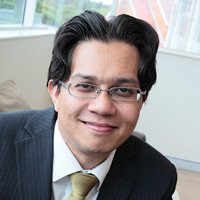 Dr Arthur Clements
BSc (Med), MBBS, FRACP
Practices
Other Languages
Profile
Dr Arthur Clements graduated with BSc (Med) MBBS from the university of New South Wales in 2001 and underwent post-graduate training including Medical Oncology specialist training at Westmead, Nepean and Blacktown hospitals, obtaining FRACP specialist fellowship in 2010.

Since then, Arthur has been a University Research Academic and Clinical Trials Fellow with the University of Sydney. In 2011 he was appointed as a Senior Lecturer in Medical Oncology, Medical Oncologist with Westmead and Nepean Hospitals and a Research Group Leader at the Westmead Institute for Cancer Research. Dr Clements was instrumental in the organisation and coordination of numerous Phase I to III trials incorporating multiple BRAF and MEK inhibitor targeted agents in addition to the newer immunotherapy drugs (Ipilimumab and anti PD-1 antibodies) in the treatment of metastatic melanoma over the last 5 years. This role has included teaching and supervision of medical students, base and advanced physician trainees as well as medical oncology clinical trial fellows.

Dr Clements has also been a Visiting Medical Oncologist at the Norwest Private Hospital since 2011 with a focus on general oncology and was involved with the establisment of the clinical trials unit. He is also an active member of AMA, MOGA and ASCO.
Research
Dr Clements has authored a number of international peer-reviewed publications and review articles. His particular areas of expertise and research interests focus on treatment of melanoma, gastrointestinal and lung malignancies.
Hospitals