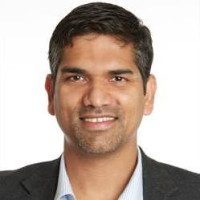 Dr Alister Ramachandran
MBBS DA FCARCSI FANZCA DPMed(CARCSI) MSOMM FIPP FFPMCAI FFPMANZCA
Practices
Other Languages
Profile
Dr Alister Ramachandran is an Australian trained specialist in Anaesthesia and Pain Medicine. He has been extensively trained in the fields of Anaesthesia and Pain Medicine in various other healthcare systems including UK & Ireland and New Zealand.

Dr Ramachandran was awarded dual specialist qualifications in the field of Anaesthesia and Pain Medicine in both Australia and Ireland. He has a special interest in Interventional Pain Medicine and has completed the World Institute of Pain certification (FIPP), which is the highest level of accreditation in the field of interventional pain management.

He has over 20 years of experience in Anaesthesia and he has been helping patients with chronic pain for the last 10 years. During this period, he has learnt various approaches in treating patients and applies the best available, incorporating evidence-based medicine, in the field of pain medicine.

He currently is the Director of Pain Medicine at Westmead Hospital and heads the multidisciplinary pain management team. He has hospital appointments in pain medicine and anaesthesia at Nepean Hospital. He is passionate about Pain Medicine and is actively involved with the Faculty of Pain Medicine (FPM) as a supervisor for post graduate pain trainees and a Faculty of Pain Medicine examiner. He is also dedicated to research in this challenging field and has authored book chapters and presented widely in the field of pain medicine. His academic affiliation is with Sydney University as a Senior Clinical Lecturer.
Research
Dr Ramachandran has specific research interest in the following areas:
~Neuropathic pain – CRPS
~Spinal Interventions – Minimal invasive therapies to avoid spinal surgery
~Neurostimulation – Spinal cord, peripheral nerve and filed stimulation
~Functional MRI and brain pathways in persistent pain
Hospitals